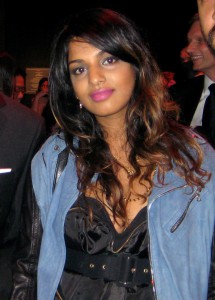 M.I.A. (Mathangi "Maya" Arulpragasam)
* 17. Juli 1977 in Hounslow, London
Der Künstlername M.I.A. erinnert an die Abkürzung "Missing In Action" (Bezeichnung für Soldaten, die während Kampfhandlungen gestorben sind).
M.I.A. bedeutet jedoch auch "Missing In Acton" (Acton, ein Londoner Stadtteil, in dem M.I.A. früher lebte).
M.I.A. wurde in England geboren und zog mit ihren Eltern, die aus Sri Lanka kamen, wieder dorthin zurück.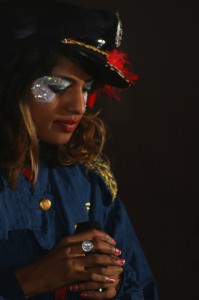 Ihr Vater Arul Pragasam ist ein Mitglied der Liberation Tigers of Tamil Eelam.
Als M.I.A. zehn Jahre alt war, zog sie mit ihrer Mutter und ihren Geschwistern wieder nach London zurück. Sie studierte am Saint Martins College of Art in London Kunst und Film.

Discographie:
Arular (2005)
Kala (2007)
Maya (2010)